TV channel linked with social media
Active Loop solution provides orchestrated media for broadcasters, content providers, and a new media cross platform with the power to tie linear broadcast with OTT, web-TV and mobile. In other words, it's a solution that ties together content, interaction, and social media into one seamless user experience across platforms and screens. Today, we would like to focus on the player side.
To build Havoc Player, we used Ventuz, a well-known software for 3D real-time graphics that met our needs. This tool is very flexible and stable, and works for weeks without any problems which is extremely important because the channel runs 24/7. As mentioned earlier, the interactive TV channel is designed for modern televisions, meaning that viewers can interact with the content on the screen. Havoc Player includes several really nice features:
Live chat
Live feed from social media (Facebook, Twitter)
Dynamic content control by viewers "what's next" by in-app or social voting
Upcoming Clip which shows the current status of votes for clips
Adverts System that shows graphics on the screen (static images and videos)
Voting bar with the names of all videoclips
Display of instructions: "how to vote", "how to get the 2nd screen app" etc.
Fully configurable content for all dynamic elements via admin panel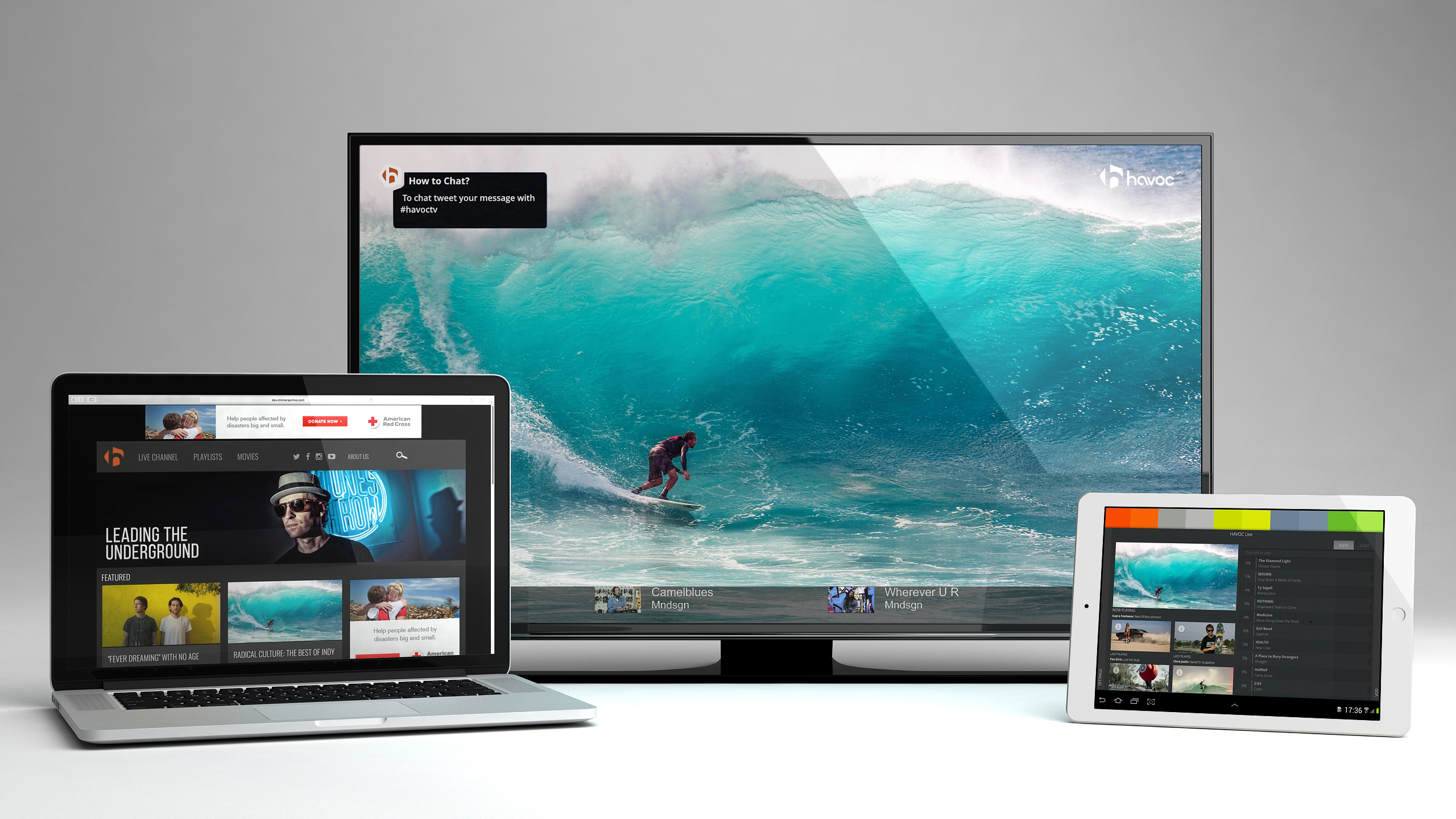 Havoc Player works on smart TV sets, computers and mobile devices.
Watch as you like it
To control all of the elements on the screen and make sure they show up in the right order, time interval, and pairings - we have build a special script. It's a smart and configurable script that one can control remotely from the admin panel. The viewer has the ability to decide what's more important to display, or simply change the graphics or all texts.
Client testimonial
The technical and management people at Chimera Prime delivered high quality solution on time on every project we have working with. They are easy to work with and consistently kept us informed of the project status. Chimera Prime shows a great commitment to customer satisfaction and it is a pleasure to work with them - Per Ove Akselvoll, CEO Active Loop.
Interactive television is especially popular among young active users