For the last couple of years, we have been designing 3D real-time graphics along with software solutions for a number of reasons. While many of these projects were ordered by our clients, we also did some just for the sake of learning and exploring the latest visual tools. Creating 3D content with supporting software provides endless possibilities and uses cases.
From projection image mapping on buildings, through real-time data visualisations, up to live streamings at all kinds of events. Here are three areas for 3D graphics software we found most interesting so far:
1. Custom product configurators
When designing photorealistic 3D models, one can almost "invite" customers to a digital playground. Users can personalise the product according to their individual preferences and see the outcomes on the screen in real time. In case of, let's say, a car it could entail modifications of various features like body colours, different rims, upholstery or any part which can be changed or customised.
So while for clients such a product configurator can be a trigger for making a purchase decision, the producer gets not only revenue but also unique insights into the actual market needs. Apart from amazing 3D graphics, the configurator may include an intelligent tracking system and order management. The car dealer can compare which colours or finishing parts are most popular and stock up accordingly.
Online car configurators let customers customise cars model before visiting the showroom


2. Live broadcasts & events
3D graphics software is also great for producing audiovisual content for concerts, conferences or sports events. This 3D content may take many forms. From rendering 3D projections directly on the pitch, through showing interactive graphics on large screens, or as supporting in-studio material for visualisation of match statistics.
Let's take a game of hockey as an example. Before the match, 3D graphics with club symbols can be displayed on the ice rink to keep the audience engaged. During the break time, fans can be encouraged to send selfies and take part in a digital lottery broadcasted live on large screens. At the same time, sports experts in TV studios can use visual 3D statistics to comment on the game results and players' performance.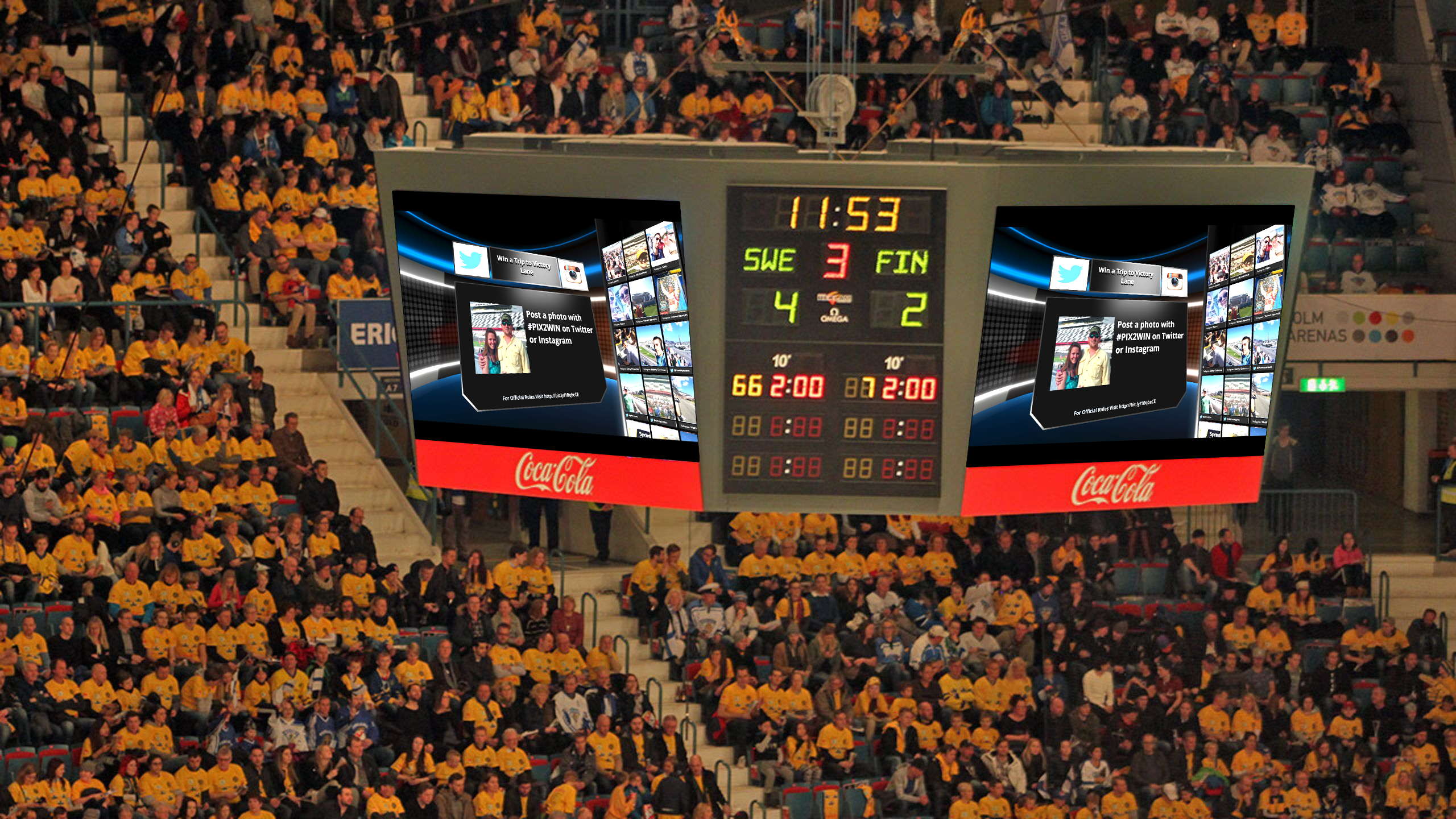 Engage your audience with 3D content on big screens during live events


3. Visual information and entertainment
3D graphic content can also be used in all types of places where information should be accessible in a fast an easy way. Shopping malls, airports, metro stations, museums, art galleries - all of these facilities can profit from providing approachable visual content.
On the one hand, 3D materials may serve for informational and educational purposes e.g. presenting 3D maps of buildings, or construction elements of complex objects. On the other hand, it can be used for marketing and purely entraining reasons like ads or interactive mini games on multi-screens.
Products can be viewed from all angels and even inside


More than "WOW effect"
Possibilities of creating engaging content with 3D graphics software are countless. It is worth remembering that these projects are not only some flashy images but rather whole digital solutions backed up with customised software on-demand. It is true they bring promotional benefits but at the same time - thanks to additional features and data analysis - help to reach one's business goals.
3D, VR and AR Innovations can be introduced across various industries
***
For more information on using new technologies for creative purposes you may want to visit our virtual and augmented reality page.